When Mother Nature blesses Toronto with an unseasonably warm start to the autumn season, we couldn't think of a better way to spend the day than taking pictures with this lovely couple on their engagement photo shoot. We love outdoor locations and Bercy (Wycliffe) Park in Thornhill was the ideal setting!
This big city couple are busy professionals who knew they wanted a fun session that captured their playful and romantic vibe. And they weren't about to let the 30+ degree temperatures prevent them from sneaking in kisses between shots. Ya, we saw you smooching!
Being outside and surrounded by nature was a great way to balance their glamorous personalities and style (I mean hey, they were wearing his and hers Louboutin...in a forest!) with the natural rustic backdrop of the lush Toronto hiking trail. Their adorable furry four legged co-star, Duke also enjoyed his time alfresco. Well, that is until he saw a curious family of raccoons lurking in the bushes! But really, it wouldn't be an outdoor session in Toronto without the city's unofficial mascot making an appearance now would it?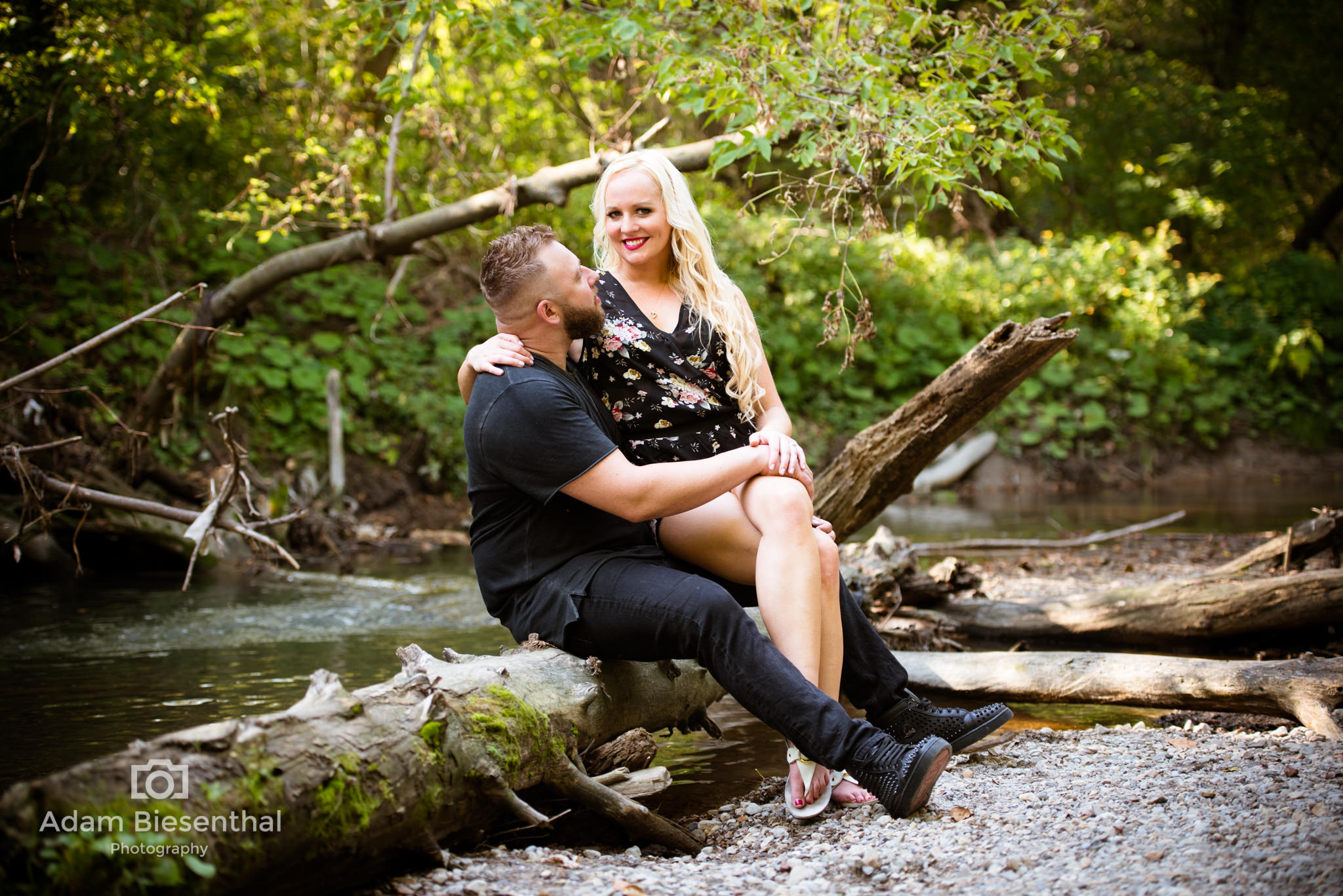 This location really did provide countless options of picturesque inspiration and composition settings. The favourite for all was probably the babbling streams nestled behind the tall mature trees. It not only created a beautiful ambiance for this Bride and Groom to be, it also gave us all a nice reprieve from the the late afternoon sun.
Engagements sessions are truly personal and allow each happy couple to be their authentic selves while having fun as we compose the perfect shot and snap away. This session was no exception. Mary and David are an extraordinary pair and the team at Adam Biesenthal Photography are blessed that we were given the opportunity to capture these heartwarming moments celebrating this amazing time in their lives.